Welcome to Applewood Farm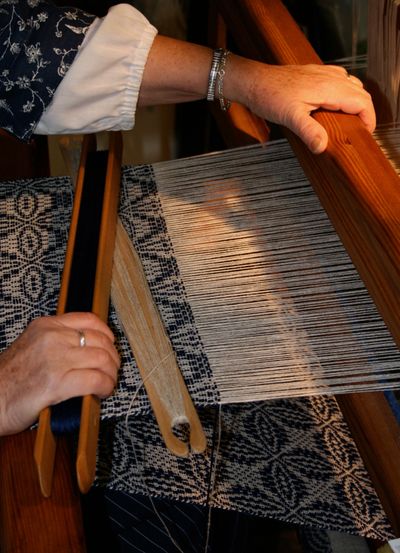 Glad you stopped by… grab a cup of coffee and sit a spell..
~ ~ ~ ~ ~ ~ ~ ~ ~
As a sheep farmer for many years and handiwork artisan and craftsman for most of my life…
as well as a wife and mom.. naturally all merged making life delightful,
a bit dastardly and .. at times dubious…

~ ~ ~ ~ ~ ~ ~ ~
What I do is meditative to me… the thumping rhythm of the loom … the perpetual mesmerizing motion of the spinning wheel drawing fibers through my fingers creating yarns… rowing up beads of molten glass, connecting them with a gossamer thread into tokens or ornaments ….. or the tactical fingering of wood fibers weaving in and out creating a basket to hold treasures or…
Giving workshops watching as eyes light up with new discoveries.

All bring great joy to me.

~ ~ ~ ~ ~ ~ ~
Bits and pieces, buttons and beads,
fibers twisted and plied,
left over bits of fabric, scraps of wood..
All are rescued to a new life.
Some of my favorite tools…
Spinning wheel… and fibers
Looms, little and big, simple and not…
Shuttles, all sizes and types, sleek and
Smooth…
Ball winder, a clever little dude,
Saws, big and little…
Hammer and side cutters, can't farm without them,
Paint and brushes…

Love my computer even if it confounds me!

A cup of coffee and a bowl of ice cream!
I invite you to visit my ETSY shop